enterprise solutions

Helping businesses scale up on technology
Jenesys provides solutions that answer the information technology needs of businesses across industries. Our enterprise solutions span the gamut of business IT requirements, including application development and maintenance, e-business and e-governance solutions, wireless and mobile technologies, software testing, mainframe & midrange solutions, re-engineering, integration, data solutions and technical documentation.
Application Development & Maintenance
Are you having challenges in maintaining large and complex projects involving a number of deliverables and requiring expertise in implementation at all levels and cost-effectively? We will ensure that your valuable resources are put to the best use by implementing systems that rightly automate your business processes and also have a successful sustenance model.
We have well defined processes to understand our customers' business, technology, processes and applications and our solutions help customers reduce cost, minimize risk and achieve improved ROI.
Our Development and Maintenance methodologies offer the following:
Well-defined and precise project scope
Detailed requirement gathering and analysis
Correct and robust system architecture
Efficient data modeling
Optimized development
Right testing methodology
Secure implementation and maintenance
Application Development Methodology: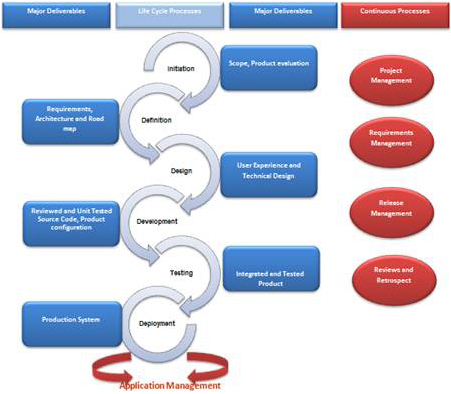 Our application development methodology along with in-depth skills across platforms, operating systems, front-ends, languages, database management systems, and CASE tools ensures that the solutions developed by us blend seamlessly with your existing information systems environment.
Our team of dedicated and well experienced enterprise application development specialists will be at hand to see to it that you receive world class quality enterprise application development services. For new engagements, it is worth your attention that our highly motivated managerial team is one that is customer oriented, thereby leaving us no chance other than to serve you the best way possible. We will ensure that your IT infrastructure is not only secured but also full-featured.
Our range of cutting-edge enterprise application development solutions helps you edge past your competition by offering you -
custom website design and development
web application development
e-Business and e-Commerce solutions
web-based database development
content management system
portal configuration, maintenance, and support
web portal upgrades
innovative feature enhancements
mainframe and midrange solutions
Database and data solutions
Application Integration and Business Intelligence.
Besides customizing our proprietary development methodologies to fit client requirements, we also use agile development techniques for certain projects, depending on client needs and time to market.
Application Maintenance Methodology:
Enterprise Applications Maintenance & Support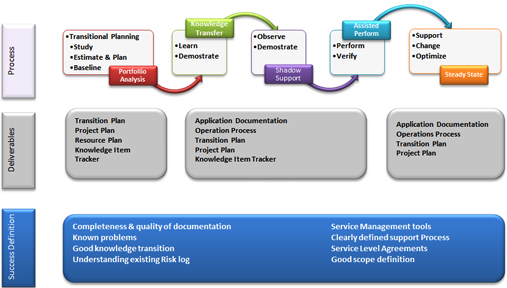 Jenesys's Application Maintenance and Enhancement Solutions include:
Quick turnaround of service and change requests
Preventive maintenance to forestall problems
Planned and phased enhancements to improve performance of applications
Helpdesk and production support for problem and incident management
All of these are tied to mutually agreed SLAs. Jenesys is a flexible organization and can tailor the engagement model to suit customer's specific needs. Our offshore transition methodologies speeds up knowledge transfer and ensures benefits of an offshore team.
Joint Application Management:
Joint Application Management is a unique approach to Application Management Outsourcing. Through Joint Application Management, Jenesys helps its global partners achieve immediate cost savings and business benefits, but also build new organizational capabilities in the long term.
Many companies planning to send applications offshore, believe that to derive maximum value they must hand over control of applications to the offshore partner. This may be true in many offshore engagements, but Joint Application Management, strikes an optimal balance between value and control. Joint Application Management enables customer organizations to build offshore leadership so that they retain control, while maximizing value through the use of Jenesys's resources and expertise.
This collaborative model delivers four tangible benefits:
Builds offshore capability within the customer organization
Enables the customer to develop process mastery
Promotes innovation
Gives control and transparency to the customer
eBusiness & eGovernance Solutions
eBusiness solutions:
Automation of business processes has been the most pressing issue when it comes to business people thinking about expanding their horizons and this therefore means that there has to be development of features that will serve as a measure. We will offer you some of the world's best enterprise software development and eCommerce software solutions, which will see to it that your business keeps pace with the ever dynamic business demands, besides transforming it into an efficient profit making model. Our enterprise application development services ensure maximum value, high performance and low cost.
As part of its e-Commerce practice, Jenesys provides end-to-end large scale e-business solutions from strategy and architecture through to the final system.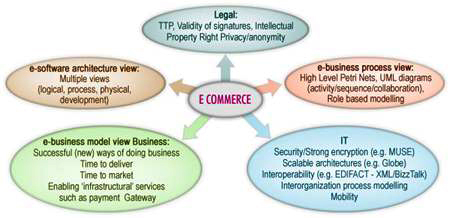 Our web solutions for businesses are known for their simplicity and ease of use. Our eCommerce solutions integrate the following elements to create a robust system:
Developing a comprehensive e-Business strategy & Hosting plan
Data and process integration
Multi-tier application design and development
Payment processing
Risk management
Corporate management
Post implementation maintenance and support
We optimize performance through workload balancing, recovery management and response time monitoring which covers multiple departmental boundaries from sales and marketing to legal to shipping to product management and finance.
Jenesys follows a well thought-out approach to deliver an e-Commerce application that not only takes the customer's long term vision into consideration, but also takes into account all uncertainties while architecting a complete solution.
eGovernance solutions:
We are proud of our track record in implementing IT solutions across government organizations and agencies. Our services to our public sector clients are focused on improving service delivery and increasing constituency participation.
We provide solutions to government departments and agencies in the following domains
Compliance management
Enforcement management
Public utilities management
Our consulting and implementation expertise can help handle many bottlenecks that plague public organizations. For instance, public utilities information needs to be communicated effectively. We help disseminate this information to various entities in a format that is suitable for each. We can also help create detailed and accurate reports that can effectively help track operations and fix related issues.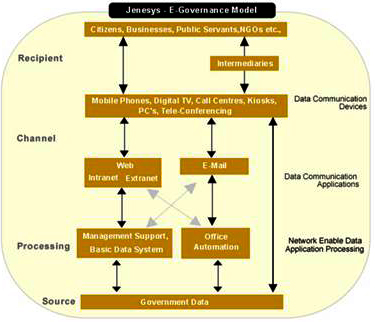 Our expertise traverses the following elements:
Methodology
Architecture
Platforms
Tools
Scalability
Customization
Our deep domain knowledge and rich insights help our clients make better and more effective decisions that directly benefit citizens, communities and business. Our solutions are meant to help government departments effectively address regulatory and legislative mandates and implement strategic initiatives.
Wireless & Mobile Solutions
The exponential growth in mobile and wireless technology has brought vast changes in mobile devices, middleware development, network implementation and user acceptance. We have an innovative mobile communications team capable of rapidly developing new products and services.
Our clients get completely customized solutions for their mobile and wireless systems as our applications offer interactive and creative control, rich functionality, and security. Additionally, they can seamlessly run on various mobile and handheld devices.
Some salient features of our wireless and mobile technology solutions include,
Enterprise mobility
Mobile security
Integration with enterprise apps
m-Commerce apps
Multi-channel usability
MAMs & MDMs
Portability
Mobile architecture
Our mobile framework helps in seamlessly transforming enterprise applications to mobile solutions across mobile platforms for interoperability and inter-portability.
Software Testing Solutions
In the current competitive world, progressive business cannot run without a robust enterprise-wide IT system in place. For ensuring seamless operational efficiency and effectiveness of business, software being acquired should cater to all business needs. Hence testing should be part of a business planning process as any other element, and an organization should consciously aim to verify that all parameters are tested to arrive at an optimum solution.
The most competent software professionals in the world know that Software testing is neither complex nor difficult to implement, yet it is a discipline that is seldom applied with anything approaching the necessary rigour to provide confidence in delivered software along with following benefits:
Improved reputation for quality.
Lower post-release maintenance costs.
Smoother release cycles.
Protection from lawsuits.
Reduced risk of lost missions.
JenEXAR
We are proud to state that Testing Jenesys Excellence Labs have provided testing services for numerous Fortune 500 companies and have so far delivered more than 160,000 hours of testing services. At Jenesys we have developed test methodology JenEXAR with a blend of industry best practices and learning while delivering testing services to customers. Few benefits offered by JenEXAR to our customers are mentioned below:
Proven analysis techniques helps in bridging gap between customer view and producer view of the requirement.
Enable customers to arrive at better effort estimations.
Risk based approach help customers to derive most appropriate test strategy.
In built review mechanism enables customer to understand current state of the project and to take corrective actions early in the cycle.
Test case deriving techniques provide better holistic test coverage.
Best practices of execution help in identifying enhancements.
Report mechanism introduces highest transparency levels at each stage of testing.
Retrospection contributes to continual process improvement.
As testing services offerings, we offer a comprehensive suite of software testing services spanning consulting & enterprise application testing needs in order to deliver competitive products to customer delight. Our testing services conform to the most rigid standards of software quality assurance (SQA).
Our testing services include,
Static testing (Magic Lamp) - For conducting technical audits, inter-procedural data flow analysis, manual source code reviews, and reliability/concurrency testing.
End-to-end testing - This includes API testing, alpha and beta testing, user acceptance testing, and documentation testing.
Automation testing - Includes automation framework development, test script development, result review and recommendations, and automation tool evaluation.
Performance testing - This consists of load testing, stress testing, endurance testing, and result analysis and recommendations.
Security testing - Includes risk-based vulnerability analysis, penetration testing, business logic vulnerability testing, result analysis, and security review reporting.
I18n and L10n testing - This involves linguistic testing, consistency testing, language standards compliance testing, and compatibility and functionality testing.
Mobile application testing - Includes testing of functionality, compatibility, performance, and usability on mobile platforms.
We also employ tests for compliance with regulatory and statutory requirements as well as with industry standards and best practices.
Mainframe & Midrange Solutions
From our decades of experience with Mainframe and Midrange users, we understand that most of the current challenges/need revolves around one or more of the following.
Decreasing RPG/COBOL skills or ageing team
Huge maintenance cost
Lack of support from a focused group
Health-check support
Roadmap definition or modernization support by experts
Integration of heterogeneous platforms and applications
Jenesys knows well about the IBM infrastructure running your back-bone applications. We have experts who worked with numerous clients across globe and can provide support in formulating an IT strategy that leverages the most out of existing investments. This, along with focused support for applications still remains as a bare need for many customers wanting to do applications and IT infrastructure audit, 'as-is' architecture reviews, get support for roadmap and sustain the back-end applications while growing fast on web and mobile apps.
Jenesys is the true, low-cost solution partner for our customers, without compromising on the services. We provide services from multi-skilled people for supporting heterogeneous technology environments. Our Mainframe & Midrange group is aligned as a centre of excellence for providing services in technologies around IBM Mainframe & Midrange platforms. We help our customers by channelling our services through the below offerings.
Service Offerings
Consulting, Applications Audit, Roadmap Support, Portfolio Assessment, Architecture, Design and Development, Application Maintenance
RPG II, RPG III, RPG IV, Free Format RPG & COBOL, VSAM, CICS, JCL
Why Jenesys
Cost-effective consulting and services, saving on IT overheads
High reputation with Redbook author, speakers in technical forums/ conference driving the group
Building and aligning solutions to industry and technology trends
A trustworthy IT partner, ensuring continuous attention from experienced leaders for every customer; delivering predictable ROI, time-to-market, and quality
Charter to remain as a focussed group for providing continued support to our customers
Besides this, we also provide the following services for the Practical Extraction and Report Language (PERL):
PERL scripting and automation
Application maintenance
Reverse engineering
Testing using PERL
Resolving application errors (bug fixes)
Re-Engineering, EAI, DW/BI
The IT industry is continuously undergoing changes. New technologies, standards, and applications keep emerging all the time, and existing technology becomes obsolete quicker than expected. We have a sound understanding of the migration process required in updating software to the latest versions from legacy applications. We can help you perform this migration quickly, cost-effectively, and without losing data quality and integrity.
To keep up with growing business demands and customer needs, we provide EAI solutions that can address changes in internet, e-commerce, extranet, and other emerging technologies. This framework uses methodologies such as object-oriented Programming, XML, web services and service-oriented architecture that integrate disparate legacy systems and home-grown applications into a cohesive, homogeneous environment that is up-to-date with the latest systems. We bring a fresh perspective to an enterprise's business and its applications, see how existing applications fit in with the new view, and then devise ways to efficiently reuse what already exists while adding new applications and data.
We have proven expertise in architecting, integrating, consolidating and managing large data warehouses. We have a diverse and flexible architecture that can provide cross-functionality and data integrity.
Our Re-engineering model:
We have considerable expertise in the following:
Querying software
On Line Analytical Processing (OLAP)
Digital dashboards
Data mining
With these skills, we can help you get the right information in the right form to enable you to take the right decisions.
Our business intelligence solutions provide you data in all forms, whether as structured information or as unstructured content, to help you find the right information easily. The most significant impact of our system is that it helps you understand the relationship between different data for critical decision making. Ultimately, this will lead to innovation, cost reduction, and optimal resource deployment.
Technical Documentation
Every business today needs to maintain documentation at all levels for legal reasons, among others. We provide end-to-end support for all your technical documentation needs and provide customized services that align with your expectations and deliverables.
At Jenesys, every document goes through the documentation development life cycle to ensure quality and credibility. Our dedication to excellence is helped by detailed audience analysis, logical flow of content and comprehensive language skills. Our technical documentation experts keep themselves updated with the latest documentation tools and technologies, thus helping produce the most sophisticated and in-depth documents meeting the latest quality guidelines.
Our documentation team stands out from others due to the following reasons:
It is headed by the author of an IBM Redbook
We have award-winning writers in the team
We engage the latest tools and technologies
Our team is experienced, well-equipped, well-trained, and fast growing
In-house training and ramp up capability on the latest documentation methodologies, tools, and technologies
Active participation in documentation and translation conferences, seminars
Our portfolio of documentation services includes
Online Help Systems
End-User Documentation
Applications Documentation
Product Documentation
Process Documentation
We defined our own benchmarks for improvement by having the following standards in-house, which is either used or customized for our customers unless specified otherwise by customers.
Standards and Guidelines
Style guides and Style Sheets
Training Materials
Templates
Reports/Checklists
Application Development & Maintenance
eBusiness & eGovernance Solutions
Wireless & Mobile Solutions
Software Testing Solutions
Mainframe & Midrange Solutions
Re-Engineering, EAI, DW/BI
Technical Documentation
The Jenesys Engagement Model
We offer flexible engagement options to our clients, including the onshore, offshore, and hybrid models. Besides this, we also have a Dedicated Development Center.
Read more