Systems Solutions

Pioneers in server, mobile & embedded systems
At Jenesys, we provide embedded software services, backed by years of experience in Storage, Networking, Telecom, Wireless, consumer electronics, medical and control systems industries including software project management, requirement analysis, system analysis, software development, testing, integration, and maintenance. We provide businesses with professional embedded solution services thus enabling clients to reduce time to market by remaining focused on their core competencies. Our services are designed to meet the needs of the client's product which targets at providing the right results.
We rely heavily on innovation and cutting-edge technologies to provide a wide spectrum of reliable systems software solutions and applications. We offer state-of-the-art solutions for various industries.
The Jenesys Systems Solutions (JEmSys) Division targets end to end solutions in server platforms, mobile platforms, embedded platforms, data acquisition (SCADA) and cloud services. This team is being led by a team of experienced professionals who have worked with industry leaders like AMI, Adaptec, LSI Logic, EMC2, Dell, Qualcomm, PMC-Sierra etc., and has a cumulative domain experience of 50+ years.
Jenesys Systems Solutions offers complete SDLC support on leading technology areas. We offer feature additions, bug fixes, release management, porting, maintenance services and testing services.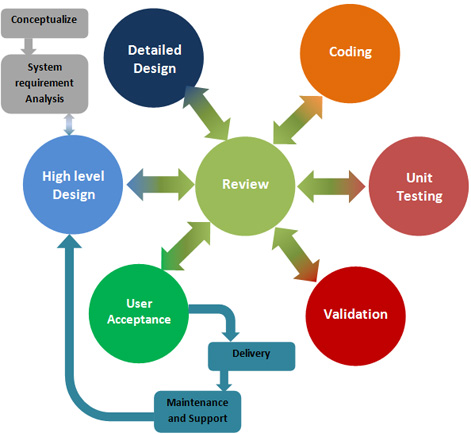 Our Systems Solutions Division continuously strives to achieve excellence in niche areas and provide unmatched customer satisfaction by adapting a flexible business model, providing focused service and support, continuous technology adaptation and innovation, domain expertise, scalability of our solutions and being very competitive in the market. Our customised solutions for our clients are grounded on,
Exceptional Customer Service
Competitive Quote
Prompt Response
Best Offering
Care about Customers
Storage Practice
Storage industry is one of the rapidly evolving industries in the systems world. We all have seen phenomenal advancements in the recent past which includes Cloud computing, De-duplication, Thin Provisioning, RAID, Continuous Data Protection (CDP), Solid State Devices (SSDs), Fiber Channel over Ethernet (FCoE), Gigabit Networks, Terabyte disk capacities and so on. These, coupled with advances in data-management standards and transport software, have ushered a new era of reliable, secure and easy-to-use systems.
Vendors providing Storage solutions are increasingly becoming aware of technology advances thus influencing their decision to seek robust solutions. To emerge winners in this fiercely competitive scenario, they are forced to find solutions for facing the challenges in:
Increasing R&D efficiencies
Reducing cost of product engineering and counter pressure on margins
Reducing time-to-market, considering shorter product lifecycles
Managing dynamic requirements of cross functional expertise
Addressing consumer demands from various geographies simultaneously
Staying ahead of competition by introducing unique products and constantly enhancing them with emerging technologies.
Our storage experts with extensive experience working on the technologies to address the needs of product design, development, maintenance, validation and verification, provide support for product vendors throughout their lifecycles. A team of highly skilled engineers proficient in leveraging deep domain knowledge, technical competencies and mature process along with global delivery model, delivers hi-tech solutions and services to host of clients across the industries.
Embedded Platforms
One of our core experiences has been in the development of customized software solutions for embedded systems. With excellent team, expertise and tools infrastructure, Jenesys offers services across all layers of software required to build complete solutions around chipsets/platforms.
Following is a list of design areas we are capable of executing:
uBoot / RedBoot
Legacy BIOS, Option ROM
UEFI / HII
Embedded Software Application Design and Development
Device Drivers (Linux, Windows)
Firmware
BSP, boot loader and diagnostic monitor programs
Software Testing (Black Box, White Box)
Validation and Verification
Applications now provide the foundation for an organization's core offerings, reinforcing its brand and reputation. However, inadequate testing can increase risk, potentially leading to loss of revenue and customers' trust.
We offer a comprehensive portfolio of testing services that take a proven approach to industrialized and structured testing. Our services maximize return on investment and deliver tangible benefits:
Total cost of testing reduced by up to 40%
Quality levels improved by preventing high-severity defects
Time to market decreased
Technical and business risks significantly mitigated.
Testing Services offered:
Functional and Integration testing
Stress and Regression Testing
Performance Testing
Interoperability Testing
Conformance Testing and
Test Automation Frameworks
Overview
Storage Practice
Embedded Expertise
Validation and Verification